2018 Pearls of Wisdom TCM Management of Cancer
Presented by Professor Li Zhong, Beijing University of Chinese Medicine Interpreted by Dr. Greta Young Jie De This is a recording of a three-day workshop held in the Netherlands in 2018, on Cancer Management and Treatment. In this series of videos Professor Li Zhong will give you a detailed
Read full description
Description
Presented by Professor Li Zhong, Beijing University of Chinese Medicine
Interpreted by Dr. Greta Young Jie De
This is a recording of a three-day workshop held in the Netherlands in 2018, on Cancer Management and Treatment. In this series of videos Professor Li Zhong will give you a detailed treatment on Uterine cancer with a live patient from the Netherlands. In addition, Professor Li will share with you some traditional topical treatments such as herbal bath and wash to be used in conjunction with the formula. Professor Li Zhong will explain and analyse the rationale of his treatment strategy. This road-tested formula can be applied to a lot of gynaecological disorders with modifications. In addition, Professor Li Zhong will share with you many single or paired herbs indicated for pain, poor appetite, insomnia and depression. You can gain an insight of Professor Li Zhong's treatment approach on many prevalent cancers.
In adition, this workshop also featured a live 56-year-old patient suffering from prostate cancer with bone matastasis. Currently, he is having hormonal therapy with an elevated PSI of 5.1.Professor Li Zhong gave us a step-by-step instruction of the TCM approach of prostate cancer treatment including the pathogenesis and treatment strategy. It can be served as a basic guideline for treatment of prostate cancer. The focus is on the Spleen, Kidney and liver. It is a must if you want to gain an insight to the basic TCM treatment of prostate cancer.
Professor Li Zhong's view point on cancer: Cancer is a Status or condition
The strength of the zheng qi and cancer toxin is in a moving dynamic. Initially , while the anti-cancer ability of zheng qi is still stronger than the cancer toxin and the spreading of toxin is minimal. Clinically there are no obvious symptoms and signs .
With the dissipation of zheng qi, the deficiency continues to worsen thus becoming of cancer toxin outweighs the zheng qi causing the disease to progress with more apparent symptoms and signs . Thus, the disease is entering the mid-stage.
In the late stage of malignant tumours with the rapid spreading of the toxin. The scenario is one of yin deficiency to the point of total disassociation of yin and yang and death ensues.
Professor Li Zhong emphasis on TCM Treatment of Cancer:
Support Zheng qi and nurture the root, Increase auto-immune function
Invigorate blood and transform stasis; Improve hypercoagulability; Inhibit or catalyse metastasis
Transform phlegm and dissipate bind and Anti- multi-drug resistance
Attack the toxin with toxic herbs; Enhance cell apoptosis
Clear heat and relieve toxicity; Restrain cancer cells growth
Improvement of Symptoms with Chinese Medicine:
Symptoms such as pain, fatigue, insomnia, depression, haemorrhage, anaemia, poor appetite and constipation
The three principal strategies in Chinese Medicine are:
Reduction
Discharging
Tonification
Herbs commonly used in Cancer Treatment and their indications.
It would be of particular interest to practitioners dealing with many female patients suffering from gynaecological disorders.
Road-tested Cancer Treatment formulas
Key Single herbs in the management of cancer such as Huang Qi, Xian He Cao, Wu Mei, Nu Zhen Zi etc
CPD: 18
Professor Li Zhong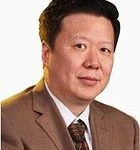 Professor Li Zhong 李忠 is a renowned TCM oncologist in the Oncology Department of the Beijing Dongzhimen Hospital. He is currently the Vice Chairman of the Executive Committee of the Professional Committee of China Gerontological Society of Tumour in Beijing. He dedicated his life long study and research in the treatment of many cancer diseases and is conversant with the most up to date development of cancer treatment in western medicine and TCM theory. He sees many cancer patients daily using Chinese medicine to treat many different types of cancers and particularly specializes in lung cancer, liver cancer, stomach cancer, colorectal cancer, breast cancer, malignant lymph cancer and leukemia. He was the first person to advocate that cancer is merely a "State 状态 " meaning that cancer is the result of a loss of balance between the human's zang fu organs and the natural environment. He emphasizes that based on the development and stage of the cancer, there should be a corresponding strategy to address the disorder, thereby establishing a new concept and strategy in the TCM treatment of cancers. The clinical success of his approach constitutes a breakthrough from the conventional treatment method of cancer.
Specifications
| | |
| --- | --- |
| Name | 2018 Pearls of Wisdom TCM Management of Cancer |